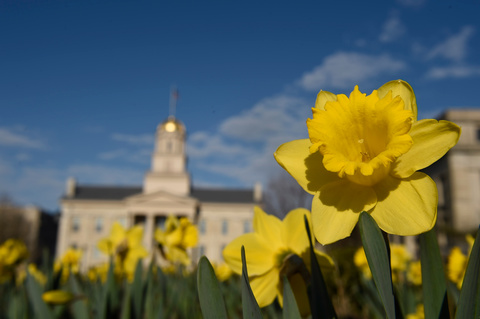 The Sustainability Charter Committee is organizing a Climate Change Literacy Teach-In, to be held on Earth Day, April 22, on campus. Professor Jerry Schnoor, Civil and Environmental Engineering, will provide a keynote address.
Earth Day Climate Change Literacy Teach-in Schedule

Senate Chamber, Old Capitol

9:30

Jerry Schnoor

50 Years Since Earth Day: A Climate Emergency

10:10

Michael Welsh 

Announcing Climate Change Competition Open To Students, Staff And Faculty

10: 20-11:20

Barbara Eckstein

UN 75th-Anniversary Global Conversations about the Future:  Climate Change

Peter Thorne

Climate Change Impacts on Public Health

Jeff Dorale

Lessons from a Geologist

11:20-12:20

David Osterberg

I Get $1000 Off My State Income Tax If I Install Solar Panels. Really?

Laurie Neuerburg

Climate Science & Policy: Navigating the Flood of Information

Brett Cloyd  

Michele Scherer   

What Do Climate Change and a Bathtub Have in Common?

Dave Cwiertny

12:20-1:20

Allexis Mahanna      

LENA Project: Sustainability & Kids

Autumn Moen

Charlie Stanier

Climate Science -- Learn How To Better Explain the Greenhouse Effect

 

Matt Hill

Lessons From The Past: An Archeologist's View of Humans in a Changing World

1:20-2:20

Chris Jones

The Perfect Storm: Climate Change Meets Iowa Stream Nitrate

Alyssa Clayden

How Climate Change Is Impacting International Migration

John Logsdon

Biodiversity: What We Know & Why It Matters

2:20-3:20

Connie Mutel

Landscape Changes and Climate Change

Erin Irish

The Big Co2 Sequestration:  100 Million Years of Rot-Free Wood Formation

CSTS/

Riley Troyer

Theories of Science Communication: How Failure Leads to Misconceptions and Poor Policy

3:20-4:20

Silvia Secchi

The Paris Climate Accord: An Update 

Caitlin Owens

Climate Change And Mental Health: Strategies for Self-Care

Brittany Greenbaum

AICHE

Climate Change Game Shows
---
Nimbus Dance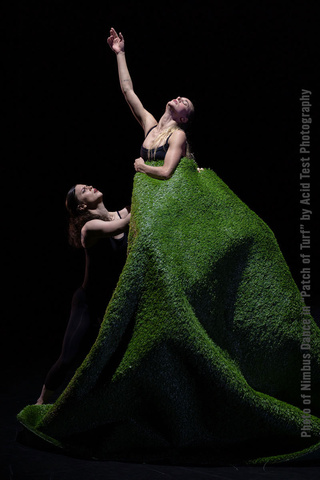 Samuel Pott, Artistic Director
and the
Center for New Music Ensemble
performing music by Qasim Naqvi in
 
Patch of Turf   &   Falling Sky (see video)
in two performances in Stark Opera Studio
on April 22, 2020 at 4:30pm and 7:30pm.
and
 
THAW | PHASE
a live performance created and performed by MFA in Dance Graduate Students
Angelica DeLashmette-Hurst, Juliet Remmers, and Mariko Ishikawa
in a performance in the Atrium outside the Stark Opera Studio
on April 22, 2020 at 6:00pm.
with Professor Jerry Schnoor "book-ending" Earth day by addressing the Stark audience following the evening performance.
(See at events.uiowa.edu)
---
You may also enjoy this #ThrowbackThursday-worthy schedule of events from the first such Teach-In, 50 years ago, on our campus. Feel free to also peruse the April 22, 1970 Daily Iowan Earth Day edition.